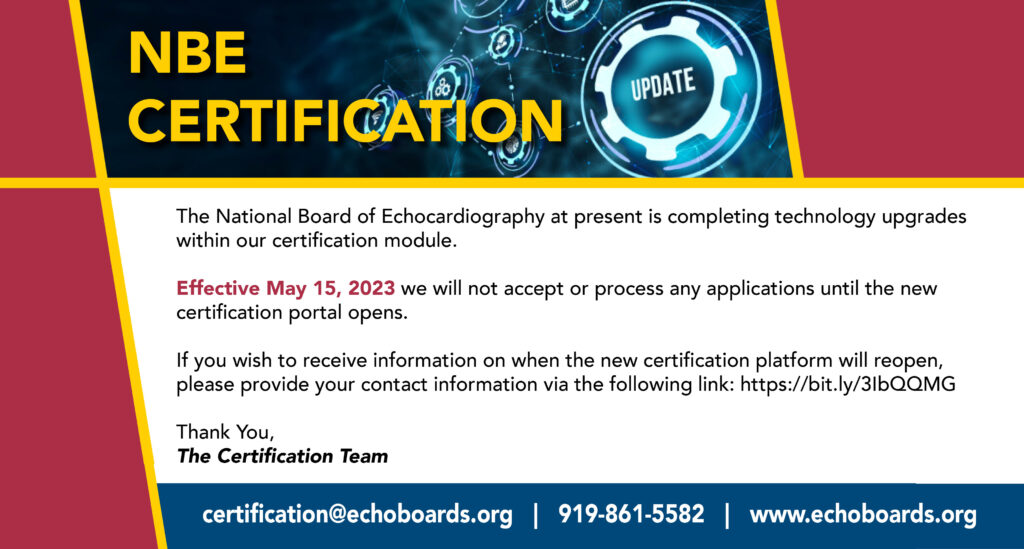 The National Board of Echocardiography at present is completing technology upgrades within our certification module.
Effective May 15, 2023 we will not accept or process any applications until the new certification portal opens.
If you wish to receive information on when the new certification platform will reopen, please click here to sign up for e-mail updates. You may also visit our website for updates.
Thank You,
The Certification Team